From the Secretary of Health
Welcome to the first edition of Te Marae Ora newsletter, Karere Ora for 2022. Karere Ora will be published every trimester in 2022. This edition focuses on the activities of our Public Health Directorate led by their director Dr Tereapii Uka.
The Public Health Directorate (PH) has five units - Health Promotion; Mental Health; Health Protection; Public Health Nursing; and the newly established Health Intelligence Unit. The primary role of the directorate is to provide safe and affordable population health services through surveillance and planning; prevention; environmental disease control; infectious disease control and supporting the
well-being of the population.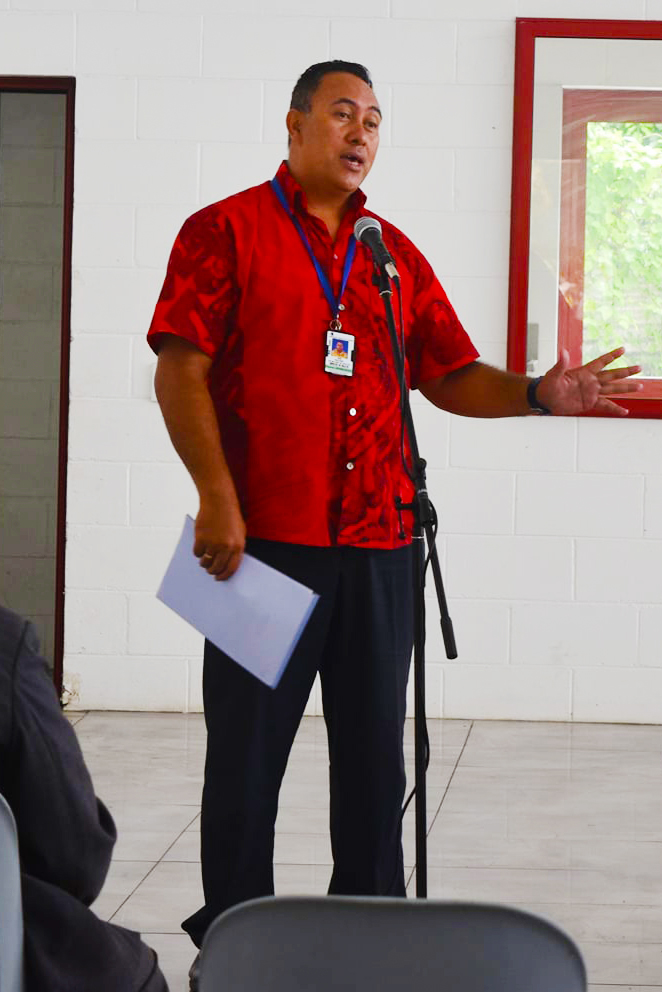 Secretary of Health Bob Williams
A major activity for the directorate and for TMO over the last two years has been the reform of the Public Health Act 2004. The reform of the Act is supported by consultants from World Health Organization – Ben Lilley and Dr Christopher Reynolds; and the Crown Law Office (CLO) of the Cook Islands. The assistance of WHO and CLO is greatly appreciated as we continue to progress this work.
More recent work of the directorate include planning for the STEPS survey and the roll out of the Wolbachia Mosquito Control Programme.
The Public Health directorate also gained a new member of staff, Tereapii Tumutoa. We, Te Marae Ora, would like to welcome Tereapii as he takes on the role of Health Promotion Manager.
In other news as of 31 March 2022, Rarotonga has reached over 1980 COVID-19 Omicron cases and 1280 cases recovered. Thanks to the Cook Islands high vaccination rate of 86% (fully vaccinated) there has been zero cases admitted to the hospital thus far. Although it is anticipated that the cases will continue to peak Te Marae Ora is fully prepared to aid the community.
A snapshot of the Public Health Directorate
The Public Health Directorate has five units - Health Protection, Public Health Nursing, Health Promotion Mental Health and the Health Intelligence Unit. Of the five units Health Protection has the largest number of staff.
The role of the Health Protection Unit is to control and maintain communicable disease like Dengue, ensure that food producers and outlets comply with the food regulation and ensuring that sanitation compliance of homes and buildings. More recent activities include the Cook Islands Wolbachia Mosquito Control Programme discussed below.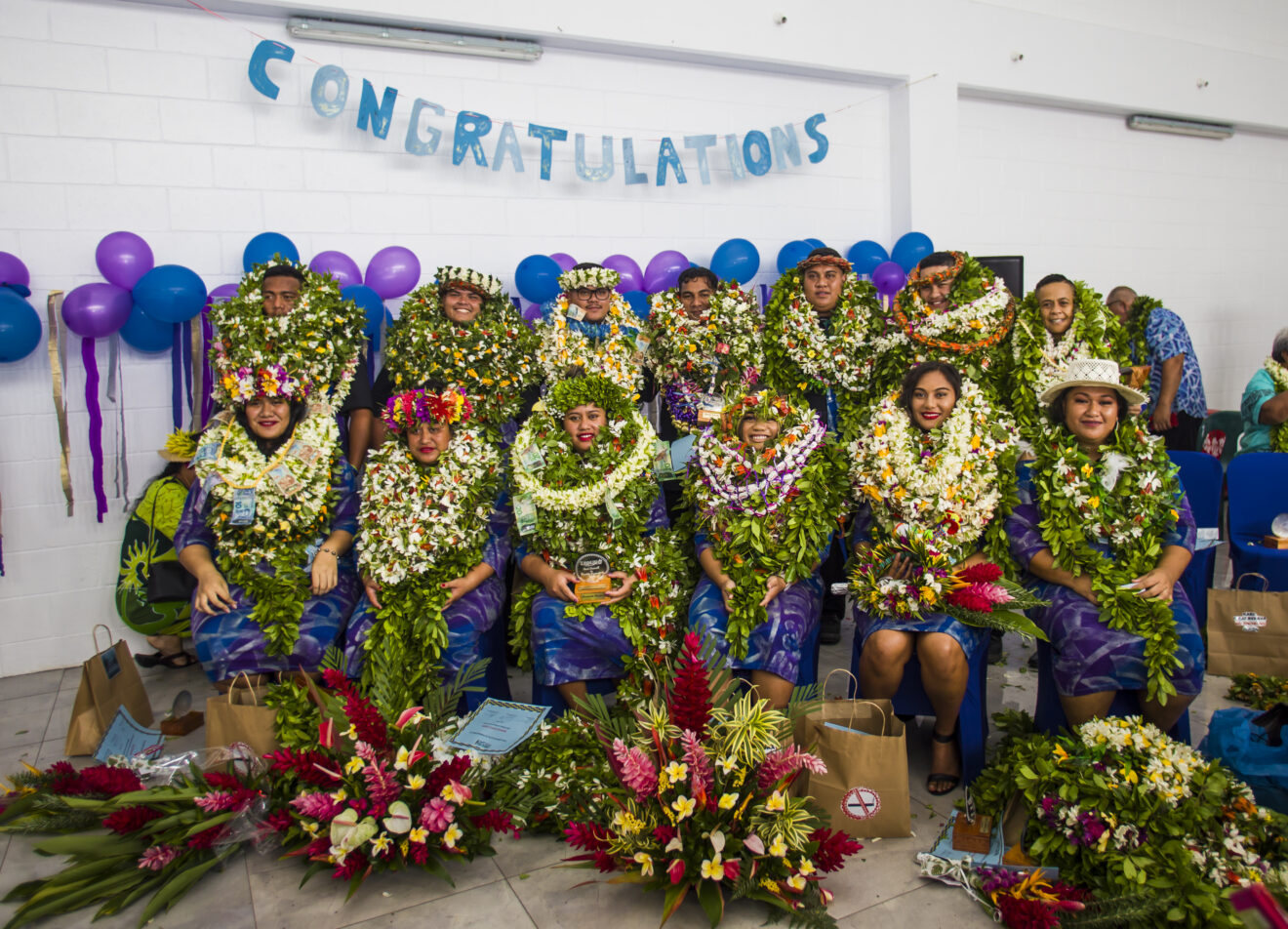 Health Protection graduates of 2021
Public Health Nursing is responsible for child health, maternal and reproductive health and elderly support services. Public Health nursing is currently promoting the vaccination of Pneumonia and Rotavirus Diarrhoeal Disease. Public Health nurses lead the way in child vaccination and supports mothers and new born babies.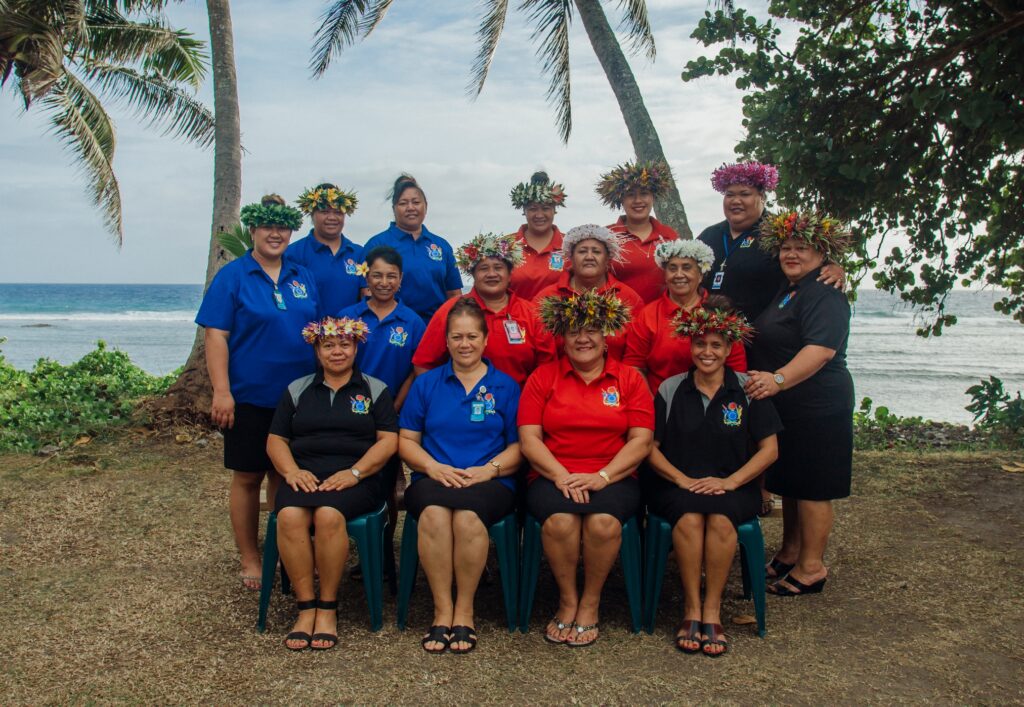 The role of Health Promotion is prevention through the promotion of healthier life style campaigns in order to improve the health of people in the community. The unit also carries out screening of people for non-communicable diseases.
Mental Health works closely with the community to support their wellbeing through a number of programmes. The mental health team is providing counselling for families and individuals in Isolation and Quarantine.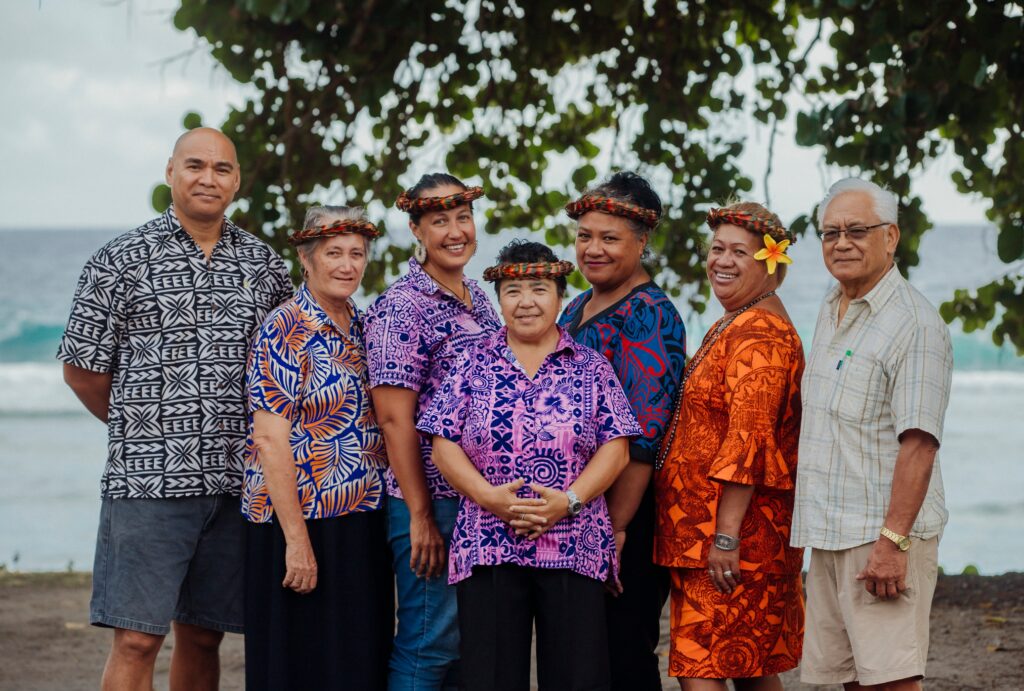 The newly established Health Information Unit is responsible for the surveillance and reporting of communicable diseases. Like many of the units in the directorate they have been in the forefront of the TMO COVID-19 response.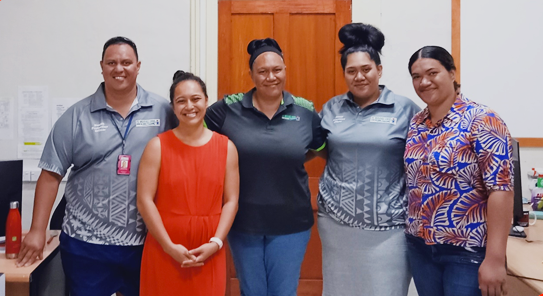 All these units within Public Health are essential to the healthcare system as they cater and provide support to many niche groups in the community. They all work towards creating better and healthier life styles.
Rufina Tutai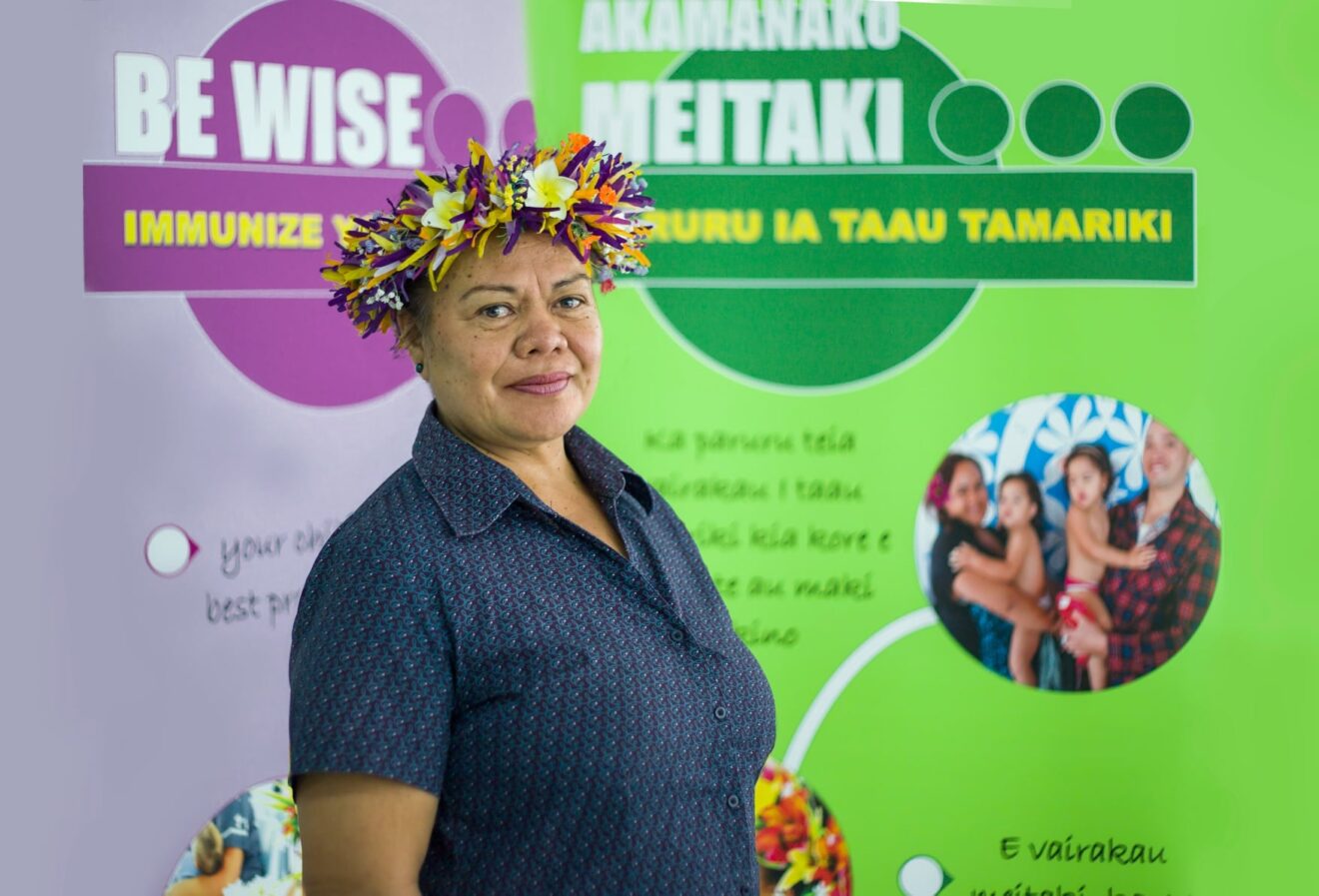 Kia Orana, my name is Rufina Tutai. I was born and raised on the island of Mauke. I came from a big family of ten siblings, seven of which are girls, and three boys. I went to St Mary's primary school and then to the Mauke High school before joining the school of nursing in 1989. I am a qualified registered nurse and have been in this profession for more than 33 Years. My nursing career spans the following:
1989-1992 at the Cook Islands School of Nursing

1993-2010 as a Registered Nurse

2010-2016 as a Public Health Nurse

and as the Public Health Nurse Manager 2017-present.
As the Public Health Nurses Manager, my main responsibility is to manage the performances of the Public Health Nurses, and to set the programs for the village clinics on Rarotonga. I also conduct training for the nurses and assist when the amount of work is high for the nurses.
I currently still practice my nursing role in support of TMO support programmes like vaccinations and COVID testing.
A career in nursing is always a busy profession and requires a lot of work ethics and energy, and that's basically a typical day for a nurse.
Some of my favourite memories in nursing is working in the Pa Enua with our staff in the community, and also travelling to countries outside the Cook Islands experiencing different cultures, like Thailand and Japan and getting to share our Cook Islands culture and stories.
During my nursing career people have asked me if I liked being a nurse. I also get questions about the vaccines we give to babies here in the Cook Islands and if they actually work.
Overall, I really enjoy working in nursing and doing something that I love and recognising that I'm helping others in their lives.
When I am not working, I just like to lay back and relax at home and spend most of my time with my son. Some other things I love to do in my spare time is eating, sleeping or just hang out with friends.
The Wolbachia Mosquito Control Programme
The launch of the Wolbachia Mosquito Control Programme in the Cook Islands on Friday 25 March 2022 at the Atiu Hostel brought together government Ministries from the Te Marae Ora Public Health, Customs Cook Islands, Infrastructure Cook Islands; National Environment Service, Titikaveka Puna and members of the community.
Field Entomologist, Carrie Forder of the World Mosquito Program [WMP], in her brief introduction of the programme spoke about the programme at the launch. She highlighted that the WMP is a not-for-profit group company; owned by Monash University of Australia that works to protect the global community from mosquito borne diseases such as dengue, Zika, yellow fever and chikungunya.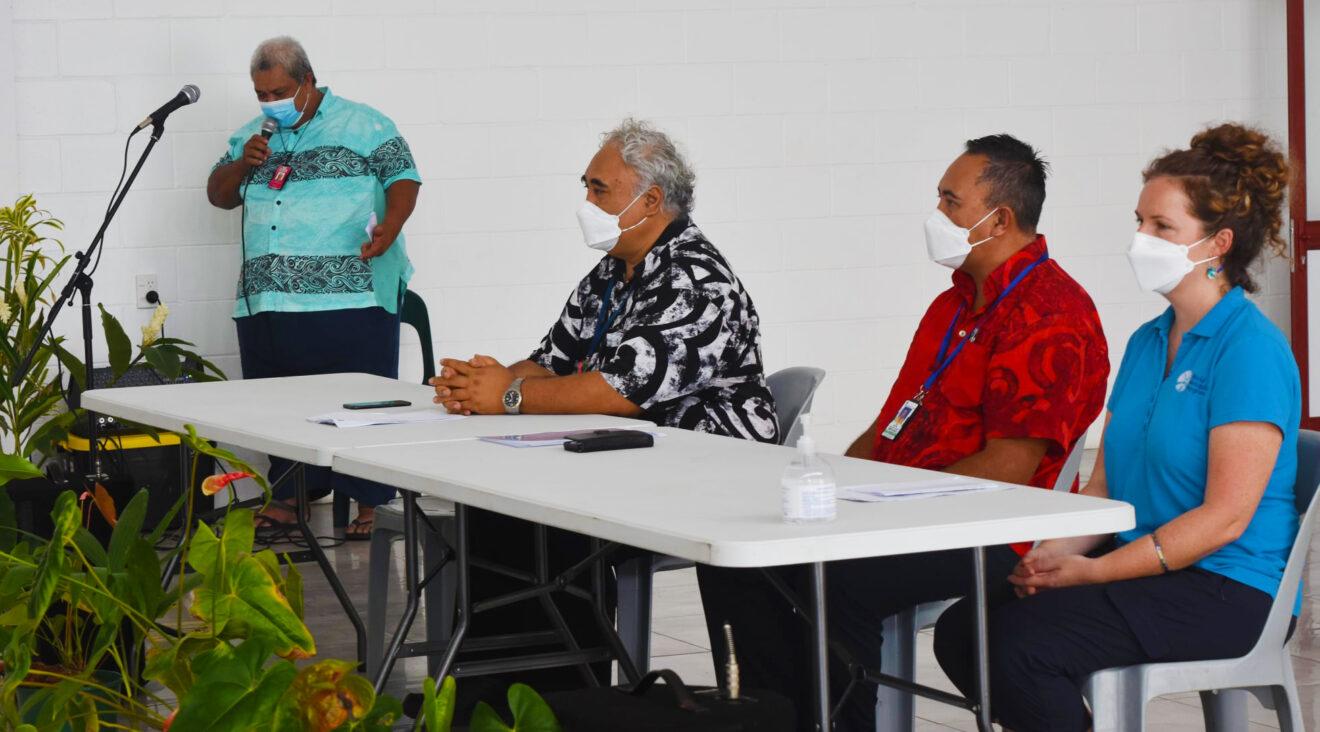 Senior Health Inspector Charlie Ave, Dr Tereapii Uka, SoH Bob Williams and Field Entomologist Carrie Forder at the launch of the Cook Islands Wolbachia Mosquito Control Programme.
The programme entails the use of a naturally occurring bacteria called Wolbachia, to reduce the ability of mosquitoes to transmit these viruses between people. By breeding mosquitoes that carry the wolbachia bacteria can effectively prevent diseases from spreading in whole cities and even regions. The WMP evidence showed that in areas where wolbachia is self-sustaining at a high level in the mosquito population, there have been no dengue outbreaks.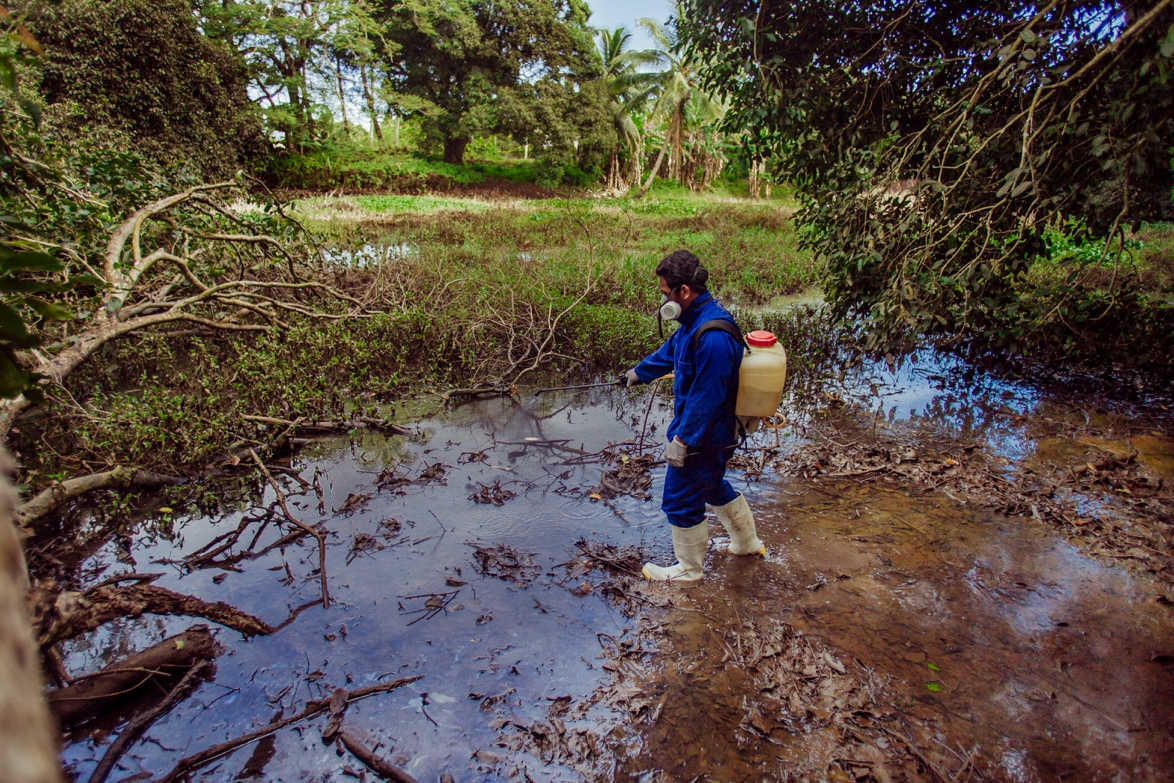 Health protection officer spraying wetlands to rid it of mosquitos.
The method is unique because it usually only need to be applied once to be effective. This makes it sustainable, affordable and long term solution to mosquito-borne diseases, with no adverse impact on natural ecosystems. The WMP programme has been working to protect communities in the Pacific from mosquito-borne diseases like dengue fever since 2017. The WMP have already implemented their Wolbachia method in Fiji, Kiribati, Vanuatu and New Caledonia, which protected over 350,000 people from dengue outbreaks and they are currently working in 11 countries and so far have protected an estimate of 8 million people world-wide.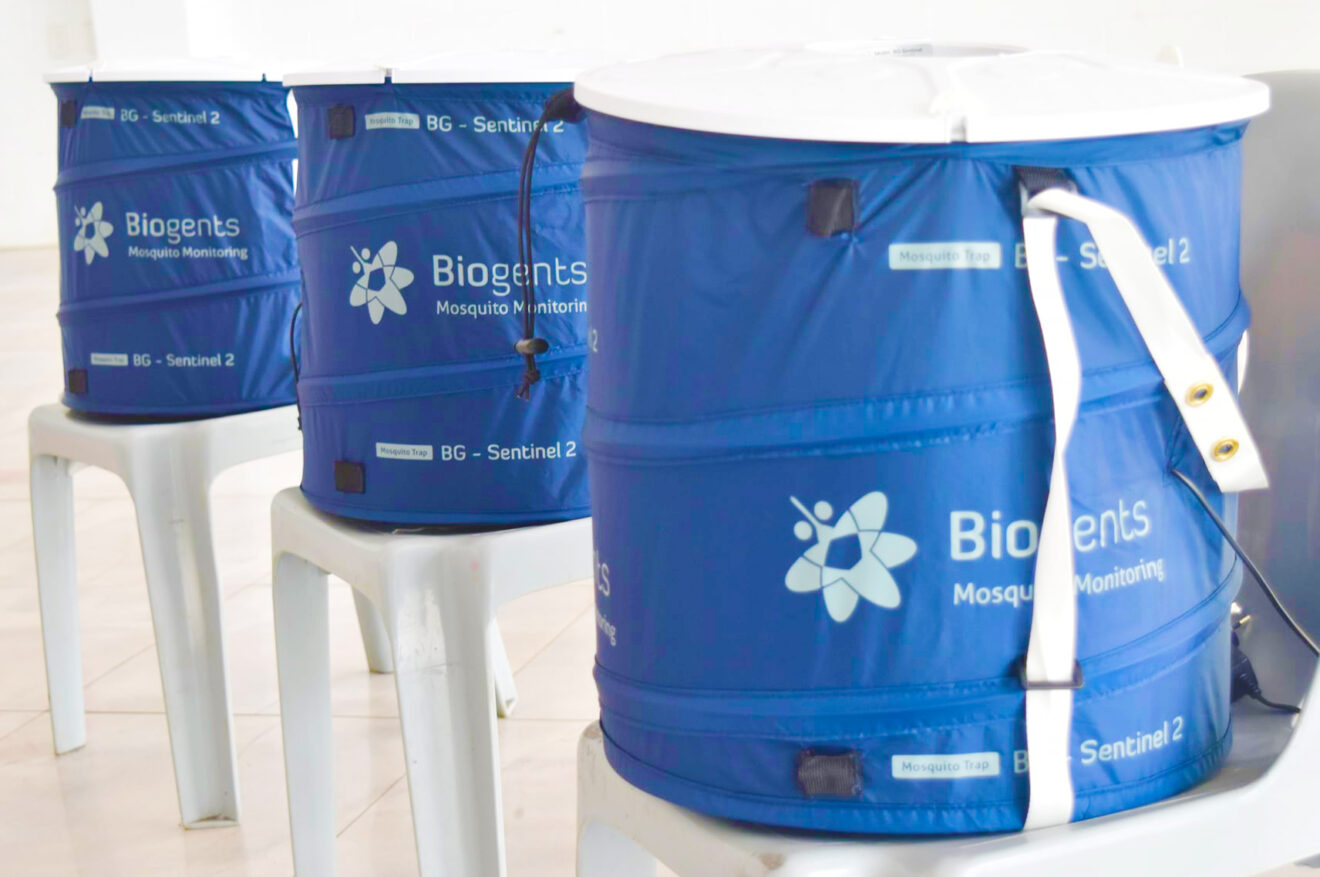 New electric mosquito catcher that will aid in the Wolbachia Mosquito Control Program
The WMP formed partnership with the government of the Cook Islands, supported by Australia Department of Foreign Affairs and Trade and will be working with Te Marae Ora Cook Islands Ministry of Health to conduct baseline scoping activities to understand local mosquito populations and the impact of dengue on health and the economy.
During her research on Rarotonga, field entomologist Carrie Forder will work closely with the TMO Health Protection Officers to trap mosquitoes, count them, identify them and determine their insecticide resistance.
Public Health in the Pa Enua
We spoke briefly via messenger to JeanMarie Williams in Manihiki who is a Health Protection Officer.
The work of a Health Protection Officer in Manihiki is often varied and challenging. There is a need for more TMO staff in Manihiki particularly a nurse practitioner or a doctor. The oral health services is doing well in Manihiki and the investment made by TMO in this area has provided positive outcomes for the community. The quarterly Tutaka is working well in keeping the mosquitos at bay.
Our challenges mainly are usually due to non-compliance in particular sanitation provision in construction of new builds on the island; and getting supplies of PPE and wet weather gear.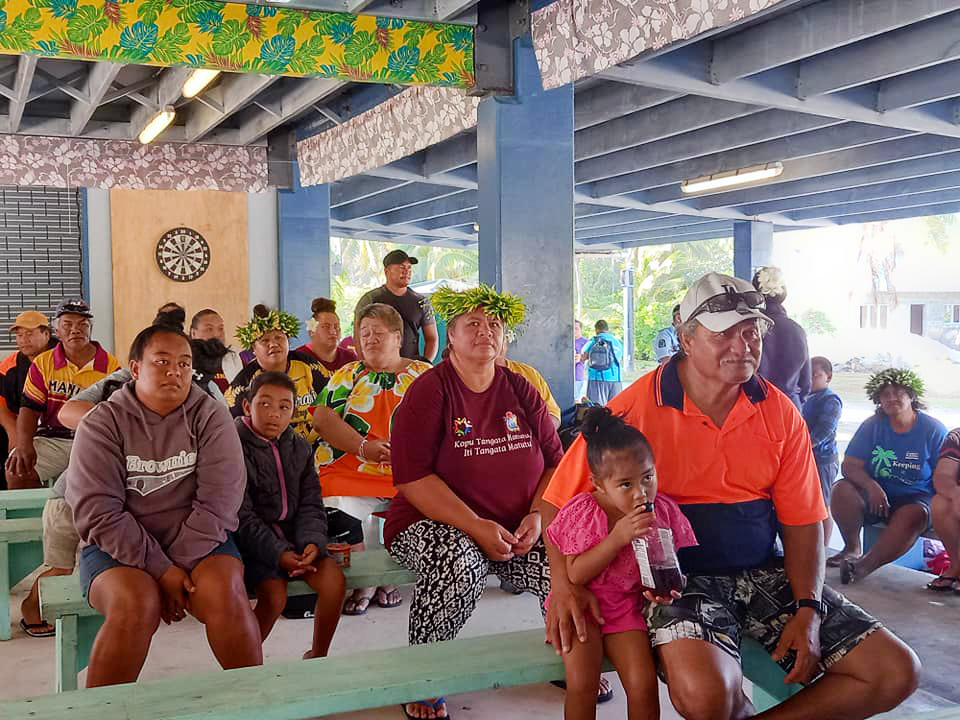 One of the best ways to get information out to the community in Manihiki is through texting as most people on the island has a mobile phone. Although we have access to internet it is costly for most families.
The cost of living is also much higher than in Rarotonga - tin of coffee is $62 Corned beef is $ 10 (sometimes people just want a change from fish); and power is also expensive. Other than these challenges we continue to serve our community in Manihiki.
School of Nursing coming soon! Join the Bachelor of Nursing Pacific Programme 2022 (NZQA registered). This was made possible with the partnership of Te Marae Ora, University of the South Pacific, and Whitireia Polytech.

For more information please contact mirella.simpson@hotmail.com or kellybullivant@gmail.com

Health protection launches the Cook Islands Wolbachia mosquito programme that will run for 12 months

Public Health nursing will soon start Pneumococcal and Rotavirus Diarrhoeal

vaccination for babies. More information will be released on the Te Marae Ora facebook page.

Want to get tested for COVID-19? Testing stations are located at your local clinic/Puna

Report your personal or Business RAT test results online on the Te Marae Ora website.