The human resource challenge for any organisation is striving to have the right people in the right place at the right time.
Te Marae Ora is the main employer of health professionals in the Cook Islands. The health workforce is the public 'face' of the health sector and as such needs to reflect population health needs and demand for health services. Over 300 health professionals covering a range of clinical and non-clinical services are employed with Te Marae Ora – of which 79% are based on Rarotonga.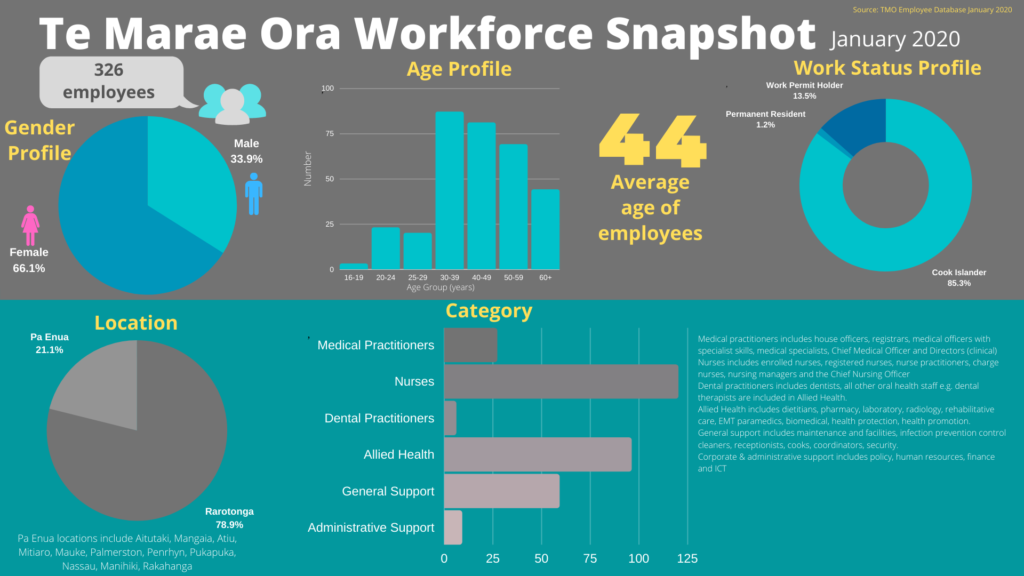 If you've seen a position you would like to apply for from our advertisements, please contact MOH.HR@cookislands.gov.ck with a copy of your latest CV and cover letter. Additionally, if you have any queries related to positions advertised, please contact our HR team at the Head Office on 29664.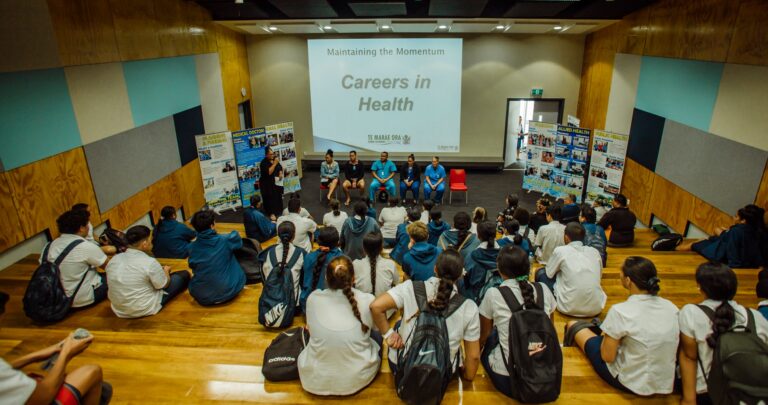 If you have the skills and experience suitable for the position you applied for, you will be contacted by our team to arrange for an interview.
Tip: Use this as an opportunity to share any additional details about your relevant experience.
If your application is short-listed, you will be invited to attend a panel interview at our office, or if based on the Pa Enua (outer islands) or overseas, a video interview will be conducted using technology such as Skype or Zoom. Our interviews are behavioural and competency based, and require you to draw upon relevant examples from your prior experience to determine the competencies required for the role.
Tips:
Take time to prepare some specific work examples to discuss
Punctuality is important
Take time to research about us – our vision, values, leadership and governance structures and strategies
Be prepared to ask questions if you need
If your interview is successful and you're shortlisted for the role, this process is essential to determine if you will receive an employment offer from us. It is important to provide at least two references on your CV who we can talk to. This process can take a while but we're working as quickly as possible. If you have any queries during this process or wish to follow up, please call us and ask to speak with one of our HR team members.
Employment offer and pre-employment checks
If you've made it this far and receive an employment offer from us, congratulations! If you choose to accept the offer, the relevant documentation required as part of pre-employment checks include a criminal history check and medical clearance. This can take some time. Once all relevant documents and pre-employment checks are complete, you'll be contacted by our HR team for a start date.
For those based overseas taking up employment with us in the Cook Islands
If you've received an employment offer from us that requires you to move to the Cook Islands to work, our HR team will assist you with your application for a work permit from the Ministry of Foreign Affairs and Immigration, and to secure affordable accommodation.
Professional Registration
All health professions working in the Cook Islands are required under the following legislation: Ministry of Health Act, Medical and Dental Practices Act and Nurses Act to register with the respective councils before they can begin to work.
Read more.